Tracking of artists, bands, concerts and delivery of emails is temporarily disabled! Read more.
Track your favorite music artists
The most comprehensive tool to track the music you love. For music lovers or professionals who need to keep up to date with alerts on new releases, gigs or music news.
Main features
New music releases notifications
Choose your bands and get email alerts notifications when a new album is released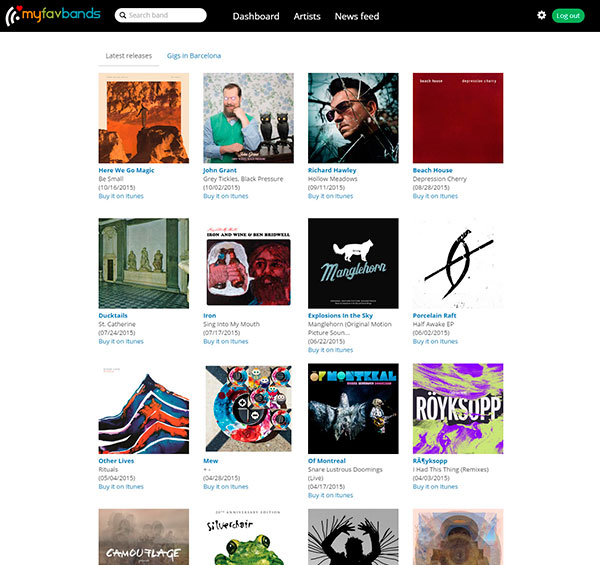 Gigs in your city notifications
Never miss a gig. Notifications by email are sent to let you know when your bands are playing in your city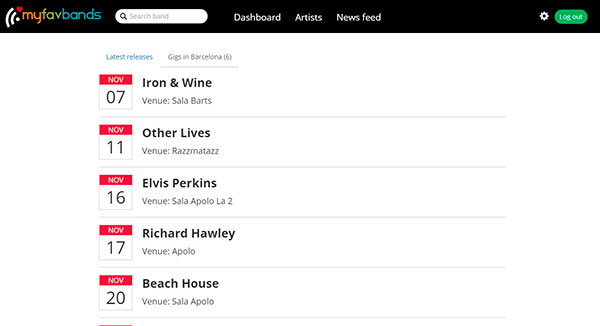 News feed
A complete news feed published by your favorite bands in their social media profiles